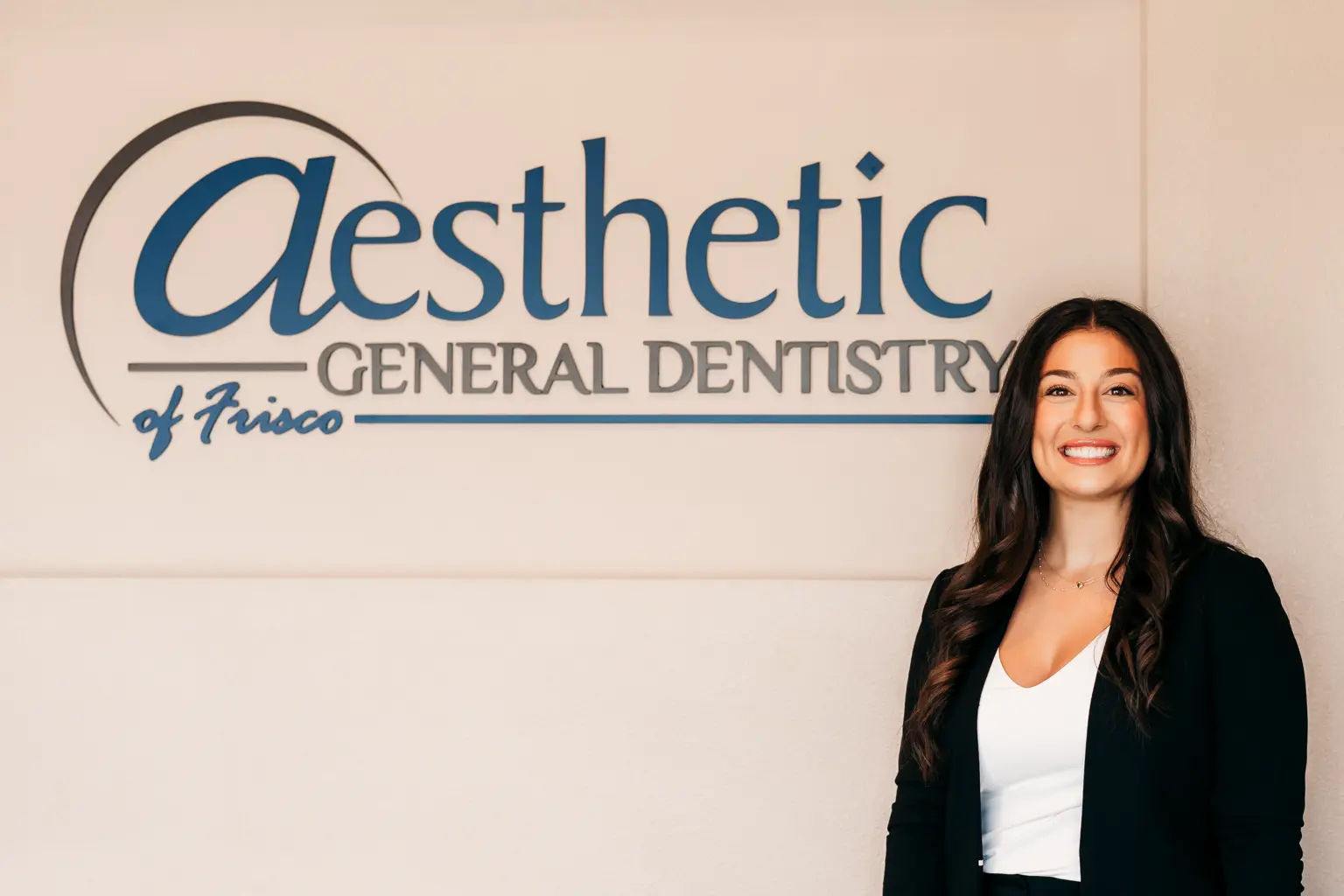 Alexandra Bracaglia, DDS
Family and Cosmetic Dentist in Frisco, TX
Dr. Patel and the staff from Aesthetic General Dentistry of Frisco would like to introduce to you Dr. Alexandra Bracaglia.
Meet Dr. Alexandra Bracaglia, Your New Frisco Family Dentist!
From a young age, Dr. Bracaglia knew that caring for others was her calling. Growing up in the vibrant community of Frisco, she developed a deep connection with the people, culture, and values that shaped the area she calls home.
After completing her Bachelor's degree at Texas Tech University, Dr. B then started dental school at the prestigious UT Health Science Center in San Antonio. Throughout her dental school journey, she crafted her skills, gained valuable insights, and learned the significance of compassionate patient care. Her education not only equipped her with the necessary technical expertise, but also instilled in her the importance of understanding the unique needs and expectations of her patients.
Before dental school, Dr. Bracaglia had the incredible opportunity to work as a dental assistant for Dr. Patel, a respected and innovative dentist in the Frisco area. This experience served as a pivotal moment in shaping her career aspirations.
Upon completing her dental education, Dr. Bracaglia has returned to Frisco, eager to contribute to the community that has nurtured her. She has embraced her passion for family dentistry and immediately established a warm, welcoming environment where patients can feel at ease and valued. She continues to pursue excellence even after dental school through continuing education class, and through memberships to dental organizations.
In her spare time, Dr. Bracaglia enjoys playing with her dog Riley, and spending quality time with family and friends. She also enjoys traveling, and is currently learning to play tennis and golf.