Our Dedicated General Dentist Can Meet All Your Family's Needs
From regular cleanings to advanced restorative and cosmetic procedures, our Frisco Family Dentist is your one-stop shop for dedicated dental care.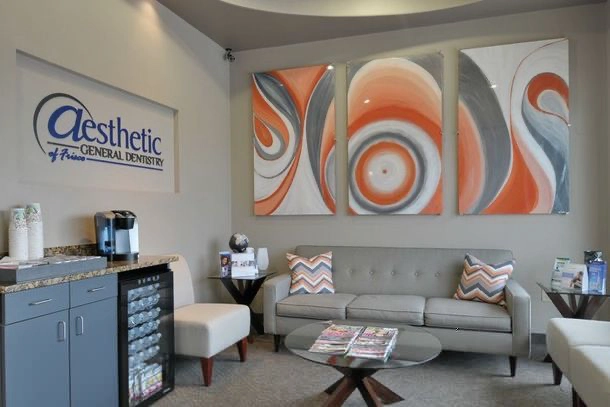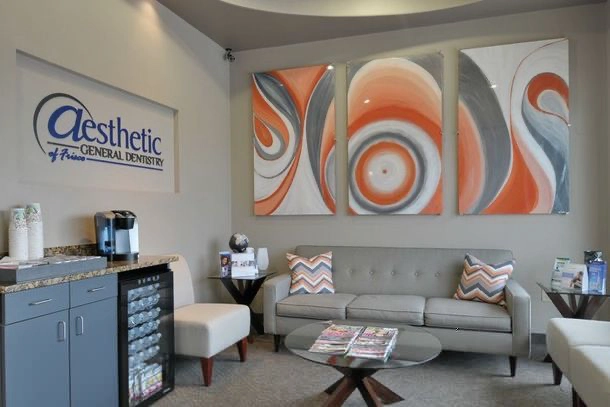 Welcome to Aesthetic General Dentistry of Frisco!
Welcome to Aesthetic General Dentistry of Frisco! We are a private, family and general dentistry practice that provides all of our patients the one-on-one attention they deserve.  Our state of the art facility features advanced dental technology and offers the highest level of dental care. We reserve the hurried, rushed, pressured feelings of being at the dental office for another place.
Throughout your visit, you will be informed and educated thoroughly of how to achieve optimal oral health by Dr. Chirag Patel only, as opposed to multiple doctors like many other practices. We aim to provide a very positive experience by offering amenities and customized care for each and every patient that walks into our practice. Dr. Patel has experience treating patients of all ages including infants and geriatrics. We offer treatment for all stages of life, including dental implants to replace missing teeth.
Dr. Patel prides himself on performing great dentistry for his patients utilizing the best dental materials and techniques available on the market!
To name a few, we offer amenities such as an assortment of coffees, bottled beverages, pillows, blankets, HD TV on every screen in the office, intraoral camera pictures when necessary, digital radiography, and specific dental treatment and teeth whitening specials throughout the year. We offer CEREC milled, same-day, all-ceramic crowns, onlays, and Veneers! We accept most PPO insurances, and most importantly, we will strive to assure you and your family achieve a lifelong healthy smile.
We welcome you with open arms to schedule an appointment or come see us, even if it means just to check out our facility or meet the doctor and team.
A Beautiful Practice For All Your Dental Needs
State-of-the-Art Facility

We are proud to provide a state-of-the-art facility for the highest quality dental care available. It is one of our top priorities to protect the well-being of our valued patients. For this reason, our office meets and surpasses all OSHA (Occupational Safety and Health Administration) and CDC (Center for Disease Control) standards. We offer all digital radiography in efforts to provide the most diagnostic, and reduced radiation possible for our patient. We are confident that you will feel right at home in our office as we welcome all patients as if they were family.

Request Appointment

Convenient Appointments

When you are ready to make an appointment, please contact our office by phone or email. Our office staff facilitates communications, emergency calls, and appointment calls. We are available to welcome, especially our new patients seeking help.

Request Appointment

Financial Flexibility

We are in network with most PPO insurance plans. We will be more than happy to submit most insurance forms for you and help you recover the most from your benefits. We will do everything we can to help you afford the treatment you need and want. For patients who require major work, a complete payment plan is designed with an appropriate payment schedule. Forms of payment accepted by the office are check, cash, debit, or any major credit card. We also offer CareCredit (please call and ask about details). These measures ensure patients can cover the cost of dental implants or cosmetic procedures on nearly any budget.

Request Appointment
Cancellation Policy
If you are unable to keep an appointment, we ask that you kindly provide us with at least a 48 hours notice. We ask for this advance notice so that we can offer this appointment to another patient. A fee of $75 will be charged to the account if a patient does not show up for an appointment without sufficient (48 hours) notice.

We would like to take this opportunity to thank you for trusting us with your family's dental needs! Call now to schedule your appointment!